Exfoliation is the key to glowing skin, but sometimes it is hard to find the perfect body scrub for your skin type. So, what is the best natural body scrub? Kirra gives you the rundown on the best natural body scrubs.
As all-natural body scrubs are different and have various benefits, it will all depend on your specific skin requirements as well as your skin type. Popular types of natural body scrubs include coffee, salt, and sugar. The use of different oils in the scrubs also plays a part in how it nourishes your skin.
Ok… Le't dive in and find out the answer to the question we always get asked! What is the best natural body scrub?
Coffee
Coffee is loaded with the stimulant caffeine and other antioxidants which helps boost circulation. It not only polishes away dull skin but brightens and smooths the skins appearance. The coffee scrub can also have a temporary tightening effect on the skin, and with regular use, can reduce the appearance of cellulite, stretch marks, scars, and uneven skin tone. Coffee scrubs can also be used on the scalp to encourage hair growth. Coffee body scrubs are effective on all skin types but are especially beneficial for sensitive skin and problematic skin types.
We recommend our: Chocolate Iced Coffee Body Scrub OR Orange Juice Espresso Body Scrub.
Salt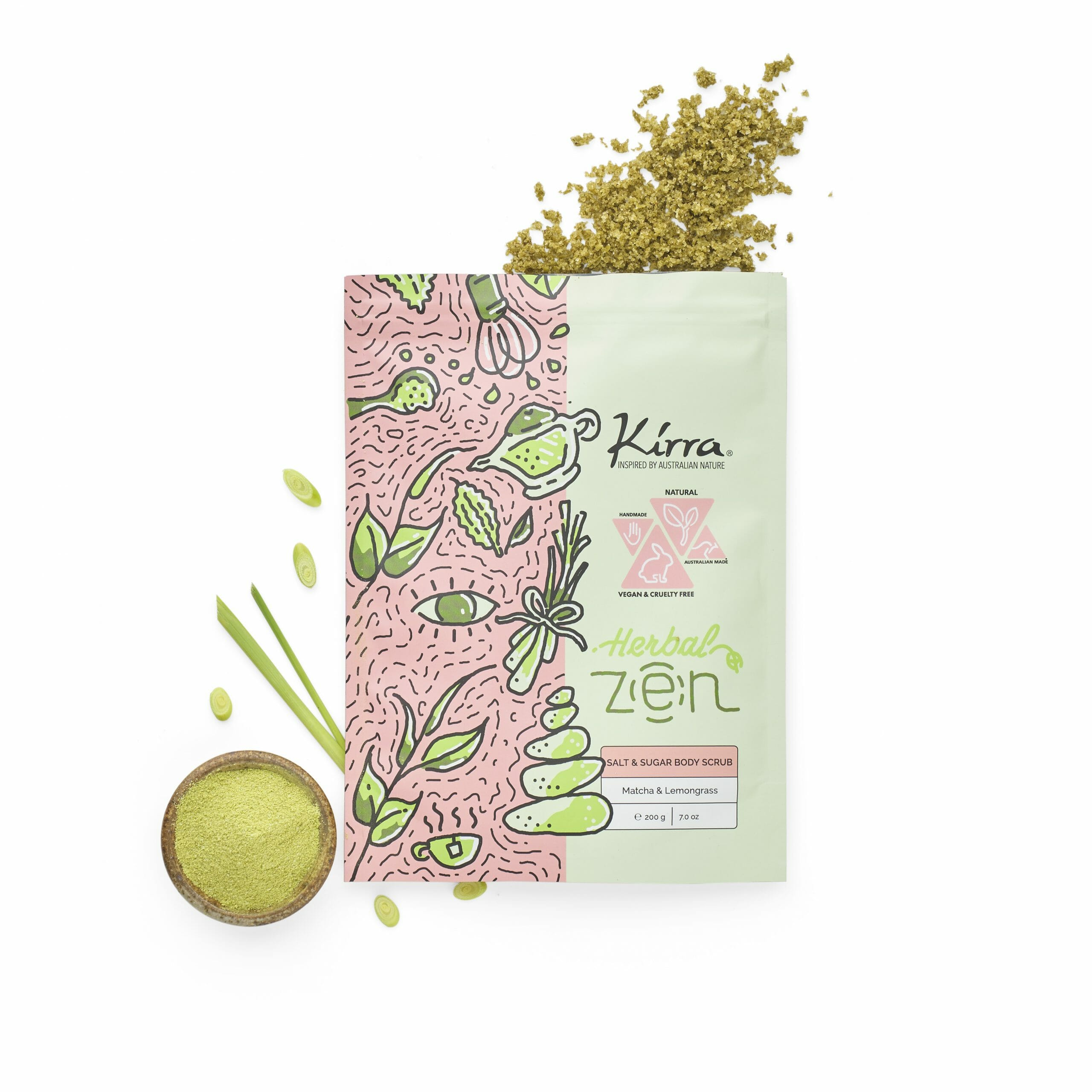 If your skin is more on the drier side and requires something a bit more 'scrubbier', using a body scrub that contains salt is ideal. Salt is the ultimate natural detoxifier and is often full of nutrients such as magnesium and potassium. When used as a body scrub, salt has a natural rejuvenating effect and can lift impurities from the skin.
Salt is a much more abrasive exfoliant due to its coarser granules, but this makes it work better on more dry, calloused skin areas such as elbows or feet. When used as a hair treatment such as a scalp scrub, it can have a revitalising effect, detoxifying the scalp of any product build up and adding some extra volume to your hair! Salt scrubs are recommended for dry and oily skin types, but not for sensitive skin types as they often cause redness.
We recommend our: Herbal Zen Salt & Sugar Body Scrub.
Sugar
Sugar is a natural source of glycolic acid (AHA) and is extremely effective at not only being a thorough physical exfoliant, but a gentle chemical exfoliant as well. Sugar body and face scrubs are more beneficial to sensitive and acne prone skin as the granules are not as harsh as other physical exfoliants and the glycolic acid assists with hydration and helps fade scars and hyperpigmentation. Sugar is also excellent for the gentle removal of dandruff and oily build up on the scalp.
We recommend our: Coconut Paradise Salt & Sugar Body Scrub.
No matter which natural body scrub you choose, your skin will love you for it! Visit our website to buy our body scrubs!